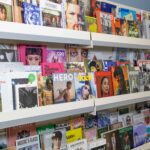 What Sets Unique Magazines Apart? A Customer-Focused Magazine Store
10th October 2023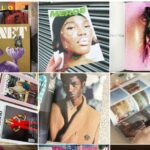 Magazines of the Week 13th October 2023
13th October 2023
Parenting is a beautiful journey filled with its own set of joys and challenges. In today's fast-paced world, it's more important than ever for parents to stay informed, inspired, and connected with like-minded individuals. That's where modern parenting magazines come in, offering a wealth of knowledge, inspiration, and a sense of community. We're excited to introduce you to our curated selection of modern parenting magazines, each offering a unique perspective on the art of parenting.
1. Brood Magazine – First Issue
Brood is a fresh and innovative addition to the parenting magazine scene. In its inaugural issue, Brood delves into the latest trends in parenting, blending practical advice with thought-provoking articles and stunning visuals.
Juno is a publication that celebrates natural parenting, sustainability, and holistic living. With insightful articles, personal stories, and beautiful photography, Juno is a go-to source for parents seeking a more mindful approach to raising children.
Lemon Magazine is all about infusing a zest for life into your parenting journey. Packed with ideas for creative play, healthy recipes, and positive parenting tips, it's the perfect pick-me-up for modern moms and dads.
Kindling Magazine is your guide to nurturing the spark of curiosity and wonder in your child's life. Explore the world of child-led learning, homeschooling, and fostering a love for education from a young age.
Mother Tongue celebrates modern motherhood through inclusive stories about art, sex, pop culture, politics, food, and a few things in between. It's not about kids or how to parent them: it's about the nuanced lives we are living as mothers, and much more.
6. Lunch Lady Magazine – Final Issue
Lunch Lady Magazine is a delightful combination of food, family, and fun. Explore creative and wholesome recipes, family travel adventures, and heart-warming stories that will inspire your family's culinary journey. Sadly this is their last issue.
Milk Magazine is your source for all things chic in the world of parenting. From fashion-forward kids' clothing to design inspiration for nurseries and playrooms, Milk brings style to your parenting experience.
If you're passionate about natural living and attachment parenting, Natural Parent Magazine is your companion. Dive into articles about breastfeeding, gentle discipline, and eco-friendly parenting practices.
These magazines are more than just reading material; they're a source of inspiration, support, and a reminder that you're not alone on this incredible parenting journey. Whether you're a new parent or a seasoned pro, there's something for everyone in our collection.
So, grab your favourite modern parenting magazine, cozy up with a cup of tea, and embark on a journey of discovery, learning, and growth. Parenthood is an adventure, and these magazines are your trusty map and compass.
Explore our collection today and start enjoying the wealth of knowledge and inspiration these magazines have to offer. Parenthood has never been more exciting!