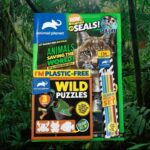 Animal Planet
15th April 2022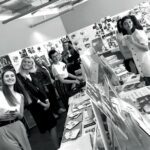 Unique Magazines supplies magazines to Fashion Communication students at Northumbria University
20th April 2022
An idea that materialised when growing an allotment with her husband and two daughters, Rhia Powell wants to inspire the next generation to grow food through My Mini Garden, the UK's first gardening magazine dedicated to children.
"I'm always looking for creative ideas to engage my children and found that gardening is something they can enjoy together," explains the mum of two. Since then, the family has been growing fruit and vegetables together at their home in Wales. Her children's newfound interest made Rhia discover that there were no children's gardening magazines. The combination of this gap in the market and after "researching into children's increasing levels of anxiety and mental health concerns around excessive screen time," the idea of My Mini Garden was born. Rhia decided to start her very own magazine to educate and give children the opportunity to take ownership of growing food.
Editor, content creator, and designer, Rhia is a multi-hyphened contributor of My Mini Garden. Her husband, who is a math teacher, also plays a role by creating quizzes and brainteasers for each issue. "It's very much a family-run effort and business, our children even help with spelling", laughs Rhia.
With a no plastic policy from the get-go, Rhia explains that "creating an eco-friendly magazine was central to the brand ethos." That is why My Mini Garden includes seeds in recyclable packaging instead of plastic toys. In a hope that providing a gift that is both sustainable and educational will be a welcome alternative and what consumers are looking for. The impact of climate change is an issue that Rhia Powell wants to not only combat with My Mini Garden but with her family's choices. This ambition is why the family grows their food, rather than importing flown produce, and hopes that readers will be inspired to do the same.
In the future Rhia hopes to collaborate with schools to encourage the next generation and make gardening a prominent focus of the national primary curriculum. With sustainability at the core of what the magazine offers, My Mini Garden is here to inspire both children and families to garden together.