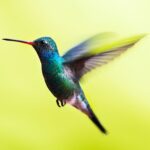 Hummingbird
15th November 2021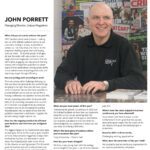 A Year in the Life of John Porrett – Unique Magazines' Managing Director
7th December 2021
How did you get into publishing?
I left school with decent A Levels in 1990 and planned to take a year out and then go to University where I had a place at Birmingham to study English and Drama. I visited my local job centre and saw a trainee sales role advertised at the Evening Chronicle and started in the wonderful world of media two weeks later. As I say to my clients I am now in my 31st year out as I never looked back! I was so fortunate to find a job I love.
Who or what inspires you?
I really admire anyone running an SME business, in any sector, who manages to achieve longevity and success in their roles. It isn't for everyone and not without its difficult times but to keep striving and seeking to improve is something I find inspirational.
What advice would you give to anyone interested in getting into publishing?
Get ready for the rollercoaster and prepare to work very hard. It can be a very stressful environment with unique challenges but also a tremendously stimulating sector to work in.
What's your favourite part of your job?
The sheer variety. I can honestly say I feel very blessed that no two days have been the same in the past 31 years.
What's your favourite magazine?
Naturally Northern Insight! In all seriousness, I am a huge Sports fan and love the Wisden Cricket Monthly. Also no weekend would be complete without the Sunday Times Magazine.
With most things going digital these days, what's do you think the future is for printed magazine?
Very positive I believe. You only have to go to the newsagent to see the range of titles now on offer with new ones launching regularly. The digital landscape is great and has to be embraced but I think many still enjoy the "feel" of a quality publication.
What's the future hold for Michael Grahamslaw?
I harbour ambitions to achieve 50 years in the industry but that is some way off! In the short term I will be delighted to further develop Northern Insight and potentially look to compliment with some sister titles. We are just finalising our 75th edition which I'm very proud of. The beauty of this job is that you are never done. There are always new people to meet and new businesses to report on in a region constantly evolving. There really is never a dull moment and long may it continue.