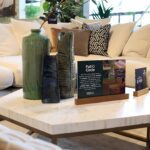 Furniture with a Conscience: Barker and Stonehouse's Mission for Sustainability
26th June 2023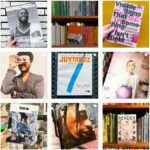 Magazines of the Week 07th July 2023
7th July 2023
How did you get in to sales & marketing?
I've always been in it – aren't we all? From a child you learn how to develop relationships, communicate, negotiate, and position yourself to achieve. That said, I had an eleven-year stint in the world of Banking, a two-year stint at the Entrepreneurs' Forum learning from the best before I set up Just Williams. One of the biggest challenges business faces is how to grow – the traditional method in sales and marketing is to hire someone full time which can be fraught with risks for both parties. But as we've evidenced, there is an alternative. Just Williams started life as a Sales Consultancy and has since grown into a sales and marketing agency. I love engaging with people, and their businesses and helping them prosper and thrive.
Who or what inspires you?
Just Williams is ultimately my brother's legacy, as is the Just Williams Sales Academy launched a few years later. The business enables me to keep his memory alive and for that, I'm forever grateful. I love reading and audiobooks, Brene Brown is one of my go-to's along with podcasts from Running pod and some weird and wacky ones too. It's so important to surround yourself with people to look up to, learn from and ask questions of – it's how we all grow.
What advice would you give to anyone interested in getting into sales & marketing?
Sales is not a career of choice for many and whilst I didn't really get into it intentionally, I love the variety. For me, all roles involve traits and skills from sales and marketing, from dealing with internal and external stakeholders, new business development, account management or customer service in all forms. The skill set required for these gives a sound foundation for future careers or indeed for a long-term career. Sales and Marketing have grown closer together than ever before and are fundamental to whatever your business may be, product or service. It gives you a seat at the table so as I always say – you can have the best product or service in the world but if you can't market it and no one knows about it – you're on borrowed time.
What is your favourite part of your job?
My team and the clients, without a doubt. I love the journey we have been on and now looking back, even the rocky bits (which have been plenty) and it's what makes us who we are today. I love what we stand for and our ethos as a pending B-Corp, we are passionate about using Business as a Force for Good. The growth we achieve for our clients and our renewal rates say it all. I'm also pleased with the recent Just Williams Sales Academy Conference – it makes me enormously proud to know we've achieved the delivery of such a conference after only a few years and been able to inspire so many (check out the feedback if you don't believe me!) – I must let you into a little secret too, I love presenting and being on stage!
What has been your most memorable moment to date relating to your business journey?
You'd get a different answer here if I had a glass of red wine in my hand, but one thing I think we are all bad at is celebrating the small wins. Running a business is hard, it's relentless and it's all-consuming. It's also enormously rewarding, an emotional rollercoaster and I'm proud of it all good and bad. Winning awards, hiring the best people, diversifying, being asked to share my journey, mentoring others – the list is endless; and that's without wine….!
What are your favourite magazines?
Business or pleasure?! OK so business is Northern Insight without a doubt – love their monthly publication and all Mike achieves, and not just because we are a regular contributor! High Life North is a good one to look out for too. I love to cook in my spare time (so pretty infrequently) so I treat myself to a food magazine and a wellness magazine called Simple Things on a monthly basis. Few things beat a Sunday morning with coffee in the garden flicking through a magazine.
What's the future hold for Jessica Williams?
I love what I do and have some exciting things in store for both companies over the coming years. I'm also in the midst of creating a new solution for start-ups looking to start their sustainable journey, so watch this space. I'm climbing Mount Blanc next month and have two international marathons later this year and already have some big challenges planned too. I like variety, I love to challenge myself mentally and physically and I love exploring so I imagine all three will feature in my future along with maybe some more awards, perhaps an acquisition (teasing you, I know) and, definitely some big fundraising.