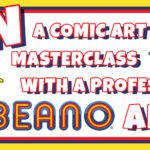 Win a visit from a Beano Artist for your School!
4th September 2017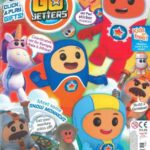 Go, go, go, go Go Jetters
15th September 2017
What's it about: Fashion, music, and art
Where is it from: United Kingdom
How often is it published: Bimonthly
Shop single issues and subscriptions to i-D here
i-D is a British, bimonthly magazine in dedication to fashion, music, and art founded in 1980 by designer and former Vogue art director, Terry Jones. Terry Jones came up with the brand's identity, i-D, and revealed it as a wink – when looking at it with your head tilted – it has become an integral aspect, thus, is printed on each front cover as the logo and with cover stars as a graphic representation of the logo. Consequently, every cover, except one, across the 35 years and over 300 covers have comprised a winking cover star. Each of these 300 + covers have included models, musicians, actors, designers, and personalities have displayed a bold wink. The world's fashion elite have given an i-D wink, from individuals such as Tom Ford, Chloë, Naomi Campbell, Lil' Kim, and Kate Moss.
i-D initially began on the street with its first issue being published through text, produced on a typewriter, clamped together with three staples and sold at 50p, it evolved into a glossy print over the years but has kept street style and youth culture as the focal point. I-D commenced as a fanzine devoted to the street style of London's punk-era in the 80's and later became the essential read for those who are fashion aware. Photographers such as Nick Knight and Mario Testino began their careers at i-D; the magazine is recognised as a training ground for fresh talent and its innovative photography and composition; i-D features people from every creative field including fashion, music, art, clubs, films with cover stars including Kanye West, Alexander McQueen, Madonna, Nick Knight, Selena Gomez, Rihanna, Cara Delevigne, and more.
The bi-monthly print has built a reputation for being a consistent source of inspiration for everything in the fashion culture and is most popular for the extraordinary and extensive articles in which they reveal secrets from Fashion Weeks, trends that keep you a step ahead, and numerous ways you can look sexy.
Single issues and subscriptions available here.