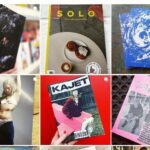 Magazines of the Week 18th August 2023
18th August 2023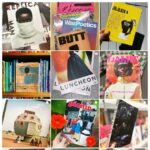 Magazines of the Week 25th August 2023
30th August 2023
Food is more than just what we eat. It's a journey, a memory, a language, a link to cultures that can transport you by its taste and appearance to a time and place that's special to you. From the source and ingredients to the preparation and final dish to savour, the imagination and skill of top chefs can excite our senses and leave us wanting to try more. Food and travel magazines can also take you on a journey, exciting your imagination and giving inspiration. Ultimately, it's about taste and we at Unique Magazines have magazines to suit every taste, but we continue to search and research, so we decided to take our own culinary journey.
When our director announced that he would take us to sample some excellent Mediterranean food, we were very excited. Checking we had our passports we eagerly awaited the destination. Finally, he announced it… Gateshead. GATESHEAD! Not what we expected. Can authentic Mediterranean cuisine be found in Gateshead? I'm glad to answer a resounding "Yes!" There is a rather special bistro in Gateshead. Chadwick and Co, also with a restaurant in Stockton, who serve outstanding food inspired by the travels of Head Chef, Daryl Chadwick.
Daryl's life story is as rich and varied as the dishes he serves. In his early 20s, Daryl opened his first restaurant, Chadwick's, which quickly became a local sensation. "We were named county restaurant of the year in the Good Food Guide. We became a place where reservations were hard to come by. I had a great chef, and I worked on the floor at that time," he explains, his pride evident in every word.
But success in the restaurant world wasn't enough to quell Daryl's wanderlust. As he turned 30, a question began to nag at him: "Is this it?" The lure of the great outdoors was calling him, and in a move that surprised many, he answered. "I sold my restaurant and bought a yacht!" Daryl laughs, the memory still fresh and thrilling. With his yacht, he embarked on a voyage filled with the zest of youth and the freedom of the seas. "I had the time of my life sailing around the Med, doing everything a young man could want – cooking, skippering, diving, sailing. What more could I want?
As Daryl neared 40, a new opportunity presented itself. A Sardinian friend was opening a restaurant in Stockton, and he wanted Daryl on board. The restaurant, with its blend of Greek and Sardinian cuisines touched by Eastern Mediterranean influences, was a success. It thrived in its casual bistro style, and the partnership flourished for a decade.
Fate, it seems, was not done weaving its magic in Daryl's life. Another old friend, James Barker, entered the picture at the right moment, presenting a golden opportunity that would become Chadwick's and Co's first chapter. He took Daryl to a steel structure, bustling with construction activity, and the spark of a new idea was ignited. "I couldn't have dreamt of a better opportunity for me and my growing family," Daryl explains, his voice filled with the excitement of that moment.
They opened the first Chadwick's and Co in Barker and Stonehouse's shiny new store in Stockton. It was a daytime restaurant, a concept that resonated with Daryl, allowing him to marry his passion for food with his love for family. The restaurant was a hit, an affirmation of Daryl's culinary talent and business acumen.
Daryl's culinary adventure doesn't seem to be about sprawling empires or headline-grabbing expansion. Instead, it's a story of contentment and finding that sweet spot where passion and life beautifully intertwine. He's made peace with his place in the world, happily anchoring himself to the two restaurants that carry his name and vision. His affinity for Greek cuisine, honed from years living in Greece, is not just a skill but an extension of himself.
The magic of Chadwick's and Co doesn't end with the entrées or even the intricate desserts; it carries through to every detail, including the coffee. Whether you're savouring the slow-cooked lamb or simply stopping by for a cup of coffee, the experience is wholly satisfying.
That's the magic of the enjoyment of food. The ideas and themes, passionate cooking connecting people with meaningful dishes enjoyed in welcoming hospitality. More than that, it's a journey, from the field or the ocean to our plates, palettes, and stomachs. Exploring these endless possibilities is something Unique Magazines have unreservedly bought into – seeking out food and travel magazines from around the world to give you opportunities to savour the global culinary delights.
We are all foodies here at Unique Magazines and we often find ourselves browsing the pages of the latest food magazines. Different cuisines spark memories of holidays past along with the promises of holidays yet to come. We find this combination of travel and food particularly exciting and, as we found at Chadwick & Co, sometimes the food you desire can be closer to home than you think. So, if you want to savour the delights of travel and food magazines, Unique Magazines can serve them directly to your home.