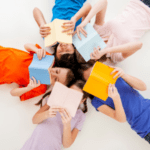 Magazines in schools
21st September 2022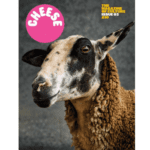 Cheese – the magazine of culture
23rd September 2022
Harry Styles is having more than a moment as the 28-year-old singer – songwriter – and actor is just as prevalent 12 years after his debut on the X Factor. He has sold out stadium tours, leading roles in Don't Worry Darling and My Policeman, collaboration with Gucci, and magazine covers with the likes of Vogue and Rolling Stones – a list of achievements that could continue.
It was in 2010 when Harry, alongside Niall Horan, Louis Tomlinson, Zayn Malik, and Liam Payne, were handpicked by Simon Cowell to form a boy band. Although the boys, who were originally rejected at boot camp as soloists, came third place in the competition, were still signed by Simon Cowells record label, and unbeknown to them – would become one of the biggest boy bands with a fan base to match.
"My appreciation for Harry began with the beginning of One Direction through my daughter," explains Karina Otero, who still maintains the same level of admiration for Harry.
"I met Harry again two years ago, an experience completely mobilising my whole being, and to this day, I continue sharing that feeling with my daughter," she enthuses.
The Harries
Harry Styles fans – otherwise known as Harries – are a primary reason why the 28-year-old remains so relevant. Since appearing on screen more than a decade ago, Harry fans have used the Internet to share their collective sense of admiration. In the early 2010's it was through dedicated blogs on Tumblr and is now a fanbase that infiltrates most social media platforms.
The scale of Harry's fanbase is somewhat extraordinary, as fans thrive on every and anything Harry. It is a craving that extends outside of his music, as Harries appreciate every outfit, appearance, and piece of the star.
The epitome of this admiration is the momentous reaction to Harry being on the cover of Rolling Stones UK magazine. Once announced, the issue sold out and had to be reprinted as fans frantically tried to secure a copy.
"Everything related to him gets attention," explains Stefania, who created an Instagram account to share Harry's music and acting ventures with fellow enthusiasts.
It wasn't until 2020 that the 20-year-old from Argentina became a fan herself, after coming across the song 'Sign of the Times' by chance.
"I decided to listen to it and see why this boy was so well known. Then I understood absolutely everything. The rest, we can say is history…," recalls Stefania.
Stefania's Instagram account, with 17.7k followers (and counting), is a space for her to not only share photographs, but a platform to meet "fantastic people that create a beautiful environment."
"Without a doubt, my favourite thing about Harry is his humility, his way of being with all people, his kindness, his freedom, and his respect. Seeing that, in his own way, he is close with his fans and how he talks about them, is also something that I admire a lot," she explains.
Perpetual spotlight
For many, Harry is not just a pop star – actor – public figure, but an inspiration. "A person who transmits freedom, kindness and who always gives the best of himself, and who, perhaps without knowing it, helps an incredible number of people."
The star has not only brought together a global community, but inspired a generation through his music, fashion, and above all else, charisma.
"Harry makes you feel like his friend," explains Stefania, whose enthusiasm, just like the spotlight on Harry, continues.