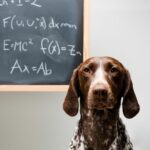 Should animals be in classrooms?
20th March 2022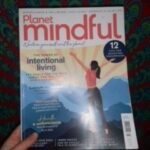 Planet Mindful Magazine Review
25th March 2022
How did you get in to manufacturing? I've always been entrepreneurial and took an unorthodox route into business. I left School eager to find work and start a career. I worked as a Police Detective for over a decade but realised my passion was for creating brands and products. I was always working on product ideas before finally making a break through with luxury leather cases and covers for mobile devices back in 2013, since we have managed to build a brand, Torro, around these initial products and aspire to be global leaders in the luxury yet affordable lifestyle accessory market.
Who or what inspires you? Considered design coupled with premium materials. The penny dropped for me when the Apple renaissance took over the world back in the 00s, starting with the iPod and then into the iPhone etc, I was blown away by how they managed to turn tech products into desirable objects that wouldn't be out of place in a luxury jewellery store. Everything about how they marketed the products impressed me. I drew inspiration from what they did in the TORRO range by taking a traditionally boring product in the form of a basic plastic phone case and introducing premium materials, considered design and focusing on aesthetic. We clearly did something right as the business took off straight away.
What advice would you give to anyone interested in getting into manufacturing? Our brand ethos is 'the difference is in the detail' focus on the small details and plan for every eventuality. Consider the operational costs of every tiny detail and work out the viability of your product. Most people go wrong by getting carried away with the product concept invest in the production and creation of the product only to find there is no margin at the point of sale as operational, packaging and sale commission costs hadn't been properly considered.
What is your favourite part of your job? Creating new products. To think about a use case, or how a new product would be used or solve a problem. Going through the design stages and then ultimately produce a new product provides unrivalled job satisfaction. To work with the team to collaborate on this design and production journey is an absolute privilege.
What has been your most memorable moment to date relating to your business journey? When we hit the £5m turnover mark. We started the business with only £500 and haven't taken any external investment or financing, we have simply and very carefully grown the brand in a steady sustainable way. When we hit this target it was a very surreal milestone. Based on my background and the fact I left a steady modestly paid job with only £500 to embark on a business venture in which I had no experience, just goes to show that it's never too late for anyone to take the leap.
What are your favourite magazines? I read GQ and Wired as they are intrinsically linked to our business. More recently I discover Monocle, it's a beast of a magazine but really opens my eyes to what's going on around the world and what initiatives all generations and cultures are caring about to ensure I can keep up to date with the industries that impact on TORRO.
What's the future hold for William Johnson? The best and worst thing about my job is I just don't know. If you'd asked me 5 years ago where we would be now I'd have laughed you out of the building. I just take each day, decision and product launch as it comes and try to do the best I can. With what's happening in the world today and over recent years I wouldn't fancy second guessing anything so I'll keep my head down, take nothing for granted and keep working to best of my abilities.