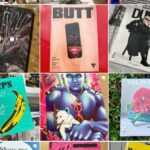 Magazines of the Week 1st September 2023
1st September 2023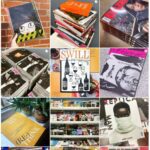 Magazines of the Week 15th September 2023
15th September 2023
How did you get into Recruitment & HR?
I had always wanted to join the police force graduate scheme but couldn't do enough press ups to pass the physical (I still can't!) so with no back up plan I fell into selling loans, which I hated! I applied to a recruitment agency to find a new role and they offered me a job with them as a recruitment consultant. After a few years recruiting accountancy & finance roles, I stated to specialise in HR recruitment, and I just knew I'd found the sector I loved! 23 years later, I have my own HR recruitment business, Sullivan Brown with a fabulous team and have launched a second business, MI-Say, specialising in new starter and leaver surveys and interviews. I'm just passionate about better working lives for everyone and I get to champion that through work.
Who or what inspires you?
I'm inspired by people who are driven to achieve their purpose and do so with strong values and ethics. This could be a fellow entrepreneur, an athlete, a charity volunteer, a social champion or just someone overcoming obstacles to be the best they can be or improve lives for others. I love to see people influencing their own outcomes or those of others and that can take many forms.
What advice would you give to anyone interested in getting into Human Resources?
HR is a fabulous profession, and as people are crucial to any organisation, you get the chance to make a real impact, however, it can be a tough job too, with HR people often leading change or managing challenging situations. Liking and wanting the best for people is important but so is resilience and being able to compartmentalise. HR is a great community so seek peers and mentors to share, support and inspire you and get passionate about people data!
What is your favourite part of your job?
People! As the owner of two businesses at different stages in their lifecycle, I have lots to do but the one thread that runs through everything is people. Whether that's my own fabulous teams, fellow directors, my amazing HR network, candidates, and clients, I just love making people happy by delivering great service and improving working lives.
What has been your most memorable moment to date relating to your business journey?
All the firsts are memorable! My first time seeing the Sullivan Brown logo on a job board, my first colleague joining the business, opening an office in the North West, these are all milestones that stay with you. More recently, the MI-Say launch party was amazing and that will stay with me for a long time too. Ultimately, I think my most memorable moment would be the night on a caravan holiday in Cheshire when I made the final decision to leave my job and set up my own business. It was just so exciting (and scary!) to be planning and designing a logo over a glass of champagne and looking forward to something I had wanted to do for such a long time.
What are your favourite magazines?
I've always been a big reader of books and magazines, something that started with comics when I was young. I love BBC Good Food magazine; I have piles of them in the house for the recipes! We also have Country Walking magazines all over our house as we love hiking.
What's the future hold for Maureen Brown ?
Lots of exciting things, I hope! I would like to see Sullivan Brown continue to grow in the world of HR recruitment. I have an amazing team who get brilliant feedback from our customers, and I still love recruiting senior HR roles, so I want to see everyone succeed and for us to become the 'go to' HR Recruiter. I'm also super excited to see MI-Say take off. We're just at the beginning of that journey and we are leading the starter and exit interview revolution so I can't wait to see where we can take it. I hope the future brings business success and health and happiness for my friends and family, and a few nice holidays, mountain treks, meals out and movie nights thrown in!