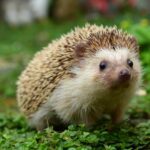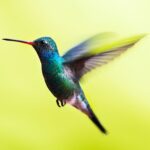 Hummingbird
15th November 2021
Tigers are the largest animals in the cat species and closely related to the panther.
Tigers orange and white fur with black stripes helps them camouflage and stay hidden when hunting. There are three different kinds of tigers with different fur: golden, white, and stripe less snow white. These three are very rare in the wild due to hunting and habitat loss, and reasons why other tigers are also endangered.
Male tigers can weigh almost twice as much as females, that's up to 306kg!
Tigers have existed all across Asia, from Turkey to China. Unfortunately, now they only exist in smaller pockets of India, China, and south-east Asia.
Tigers like to keep cool during the day, swimming and bathing quite a bit. Like a lot of cats, they also spend lots of their time sleeping.
Tigers like to live on their own and have areas or 'territories' that they mainly stay in and mark with their urine so other tigers know to stay away. They do venture out of this and can roam for miles.
Tigers are carnivores, which means they eat meat. Deer, boar, birds, monkeys, and fish can all end up as tiger dinner.