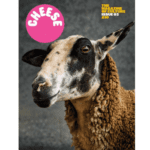 Cheese – the magazine of culture
23rd September 2022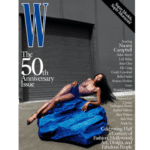 W Magazine Celebrates 50th Anniversary
5th October 2022
The present and future of independent magazines
Although the demise of print is a regurgitated topic, with social media as the perpetrator, there are countless independent magazines in circulation. Unlike weekly titles, independents are not throwaway magazines and instead make for decorative additions to coffee tables that can be revisited for inspiration.
What is an independent magazine?
Independents can be controversial, unapologetic, and unconventional. Unlike titles overseen by big publishers, independents have the creative freedom to explore niche topics and themes without interference. They are curated by like-minded journalists and creatives who share a genuine belief in the magazine's ethos.
There are differences between mainstream and independent magazines. Typically, when flicking through a mainstream magazine, there is a plethora of advertisements from renowned brands. This is so publishers, and magazines, can earn money from advertisement space to guarantee a profit, whereas independent magazines primarily rely on copy sales.
The number of issues per year for independents is also lower, with some titles only having two issues a year. This reduced number of issues means that features can't be time sensitive unlike the content in gossip and celebrity magazines such as Bella. This differentiation in publishing schedules means that independents tend to have in-depth themes that aren't time sensitive.
In conversation with Nina
It was in 1998 that Nina May moved from Hamburg to study Fashion Journalism at the London College of Fashion. "I felt at home in London from the day I accidentally drove up Oxford Street… which I learned quickly, is not open to normal cars," she recalls.
Nina's decision to stay put in the capital led to a multi-hyphenated career, that went from broadcast journalism to founding a website in 2007. The website (Nina & Lola) was founded to shine a spotlight on independent fashion designers and was a true reflection of Nina's admiration for independent makers "in any field."
It is an appreciation that stems from her mum, a freelance graphic designer, and watching "both her struggles and her celebrations when a project was completed." Independents – in any field – are the underdogs, but with it comes enormous freedom. You don't expect the underdog to be perfect, you expect the underdog to be different, to find creative ways of staying alive and striving," implores Nina.
Although Nina's career was thriving in broadcast and digital media it was incomparable to her love for the "beautiful and permanent craft" that is print journalism.
Now 47, and partial to the 'typically middle-aged hobbies of gardening and wild swimming," Nina is the founder and editor of Wunderdog, a magazine that celebrates rescue dogs and their owners. The magazine, published twice a year, with long-form stories and bookish character, is a by-product of Nina's love of writing and first ever rescue dog, Pippa.
The story of Pippa – The guardian dog-angel of Wunderdog
Pippa was the collie cross, original inspiration, and muse of Wunderdog. The decision to rescue Pippa in 2006 connected Nina with other rescue-dog owners and made her realise how "everyone has a story." "Be it about where their dog came from or how their rescue changed their lives, conversations with rescue-dog owners are fundamentally different from conversations with people who bought their dogs. Pippa and I were a story in ourselves and she changed my life beyond recognition," explains Nina.
Pip's life was a blur of muddy puddles, sandy beaches, and an abundance of love until she sadly passed away at age 14. Five months after her passing, Nina adopted Goldie, who was found on the streets of southern Romania with a chain around her neck that had grown into her skin. Goldie was rescued by the charity Romanian Rescue Appeal and arrived in London in 2018 to begin a happier life as Nina's companion and became a part-time therapy dog.
The highs and lows
It's a given that independent magazines must navigate obstacles that are caused by the absence of support that would come from a big publisher. Unlike mainstream titles, independents don't have an endless catalogue of contacts or generous budgets to work with.
This means that although independents have creative freedom, they are often faced with strong budget constraints. "I'd love to be able to spend money on photography like National Geographic, but at the moment I can't even afford my own camera," explains the editor of Wunderdog. A title that uses freelance illustrators instead of purchasing photography equipment worth thousands of pounds for editorials.
"It's better not to use actual pictures sometimes," explains Nina. Who made the decision to ask Samantha Silverman, an illustrator from Brooklyn, to come up with a fun vision to suit the piece 'How to make your dog more confident.'
Regardless of the constraints and uncertainty of success, the market for independent magazines is thriving. The key to success… "find your North Star and stick to it. I am sad that so many indies stick to the four big lifestyle topics – fashion, food, interiors, and travel," advises Nina. Who has proven that there is an audience for every topic, no matter how niche it may seem.
Cheese, the magazine of culture, is living proof that every niche topic has a potential audience, a realisation made by co-editor Anna Sulan Masing in 2020 after a drunken tweet to start a Cheese magazine (in response to her being unable to find one already on the market) received a positive response.
"I had no worries about it being niche, I knew there would be an infinite number of stories and people always love a good story," explains Anna Sulan.
Since its release 18 months ago, the title is on its third issue and "slowly moving in the direction" of gaining a loyal and consistent readership. "It will mean we can pay contributors more! We work with such talented people – they deserve more money! And then, hopefully, pay ourselves. It doesn't take much, if we can get 2,000 subscribers worldwide and two advertisers – we could break even. It is slowly moving in that direction, so I have high hopes," Anna Sulan enthuses.
The future
Even though iconic magazines have ceased, reduced frequency, and gone digital, there is still a place and audience for print. Independents, such as Gentlewoman, have even crossed into the mainstream, a surge in popularity that enables the title to feature exclusive interviews with Hollywood actors, such as Natasha Lyonne, but maintain original characteristics and charm.
Regardless of the uncertainty, creators are optimistic that the "appreciation and desire" for print will grow in popularity as there is always "a desire for in-depth and thoughtful storytelling."
An optimism that shines through the work of every contributor, editor, illustrator, and photographer that shares their work with the world.
All photos courtesy of Wunderdog and Cheese