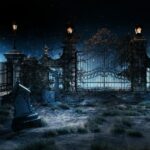 World Goth Day
24th May 2022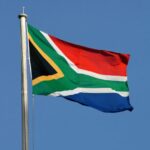 World Africa Day
25th May 2022
Forty-five years since his death in 1977, Elvis remains one of the most defining artists of the 20th century. He is the focal point of biopics, documentaries, and impersonation to this day.
A brief history
Elvis Aaron Presley was born January 8, 1935, in Tupelo – one of the poorest areas in Mississippi to Vernon and Gladys. In November 1948 the family moved to Memphis Tennessee. It was in Memphis that Elvis recorded himself singing for the first time for a mere $4 – with intentions of sharing the recording with his mother as a birthday present.
Perhaps the first step of his music career – Elvis went from humble beginnings to stardom quickly. A heartthrob who sold out shows and became a recognisable figure in the music industry due to his on-stage charisma and style.
Not another biopic
Although perpetuated in documentaries and features, there is still a demand for media that portrays the story of Elvis.
Austin Butler and Tom Hanks will star in the latest biopic of the iconic singer this June. Directed by Baz Luhrmann, the Hollywood film is a 'look at the life of the legendary rock star.' The film's soundtrack features the most popular artists of the moment – including Doja Cat and Eminem.
Elvis in Excelsis
The summer 2022 issue of Esquire magazine includes a multi-page spread on Elvis. The front cover captures Elvis as an average young man rather than the gold suit-wearing stage performer he is famously recognised for.
A biographical account of the musician's life (Elvis in Excelsis) by Mick Brown is complemented by fashion photography. The menswear photoshoot titled 'fits for a king', styled by Luke Day and shot by Mariano Vivanco, is reminiscent of the era. The mise-en-scène captures an essence of Elvis that couldn't be further from the carbon copy seen on impersonators who often wear white embellished suits. Instead, the styling is immaculate, with low-key lighting and relevant backdrops.
Legacy
Elvis Aaron Presley is an influential musician with no shortage of admiration or impersonators. His legacy undeniably set to live on through his fans and the vast amount of work inspired by his life.
Secure a copy of Esquire to read the feature on Elvis Presley.